2017 Bring It On! We are fired up and again training hard to make an even bigger impact this year.
Ever wondered what it takes to be a Derby Girl? Wonder no more – we have a Freshmeat information session coming up!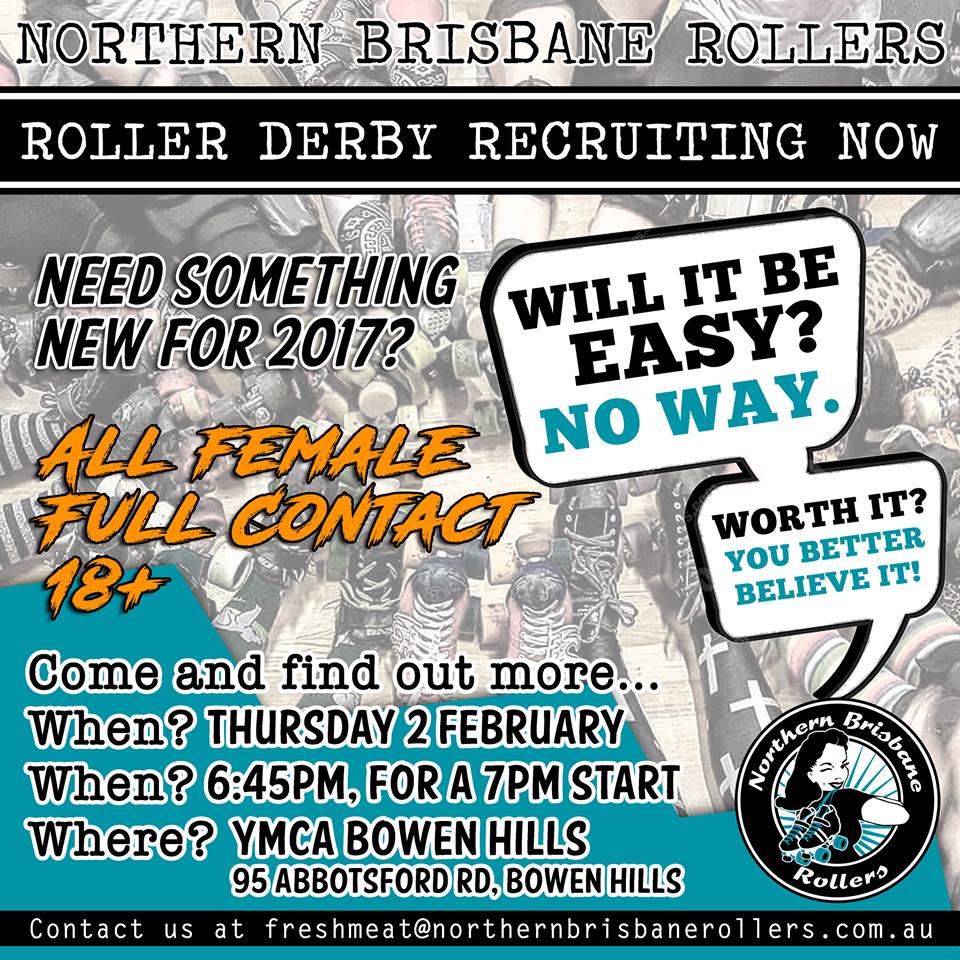 Returning and Transferring skaters Hit before you Commit! Pre Season training is ON!!!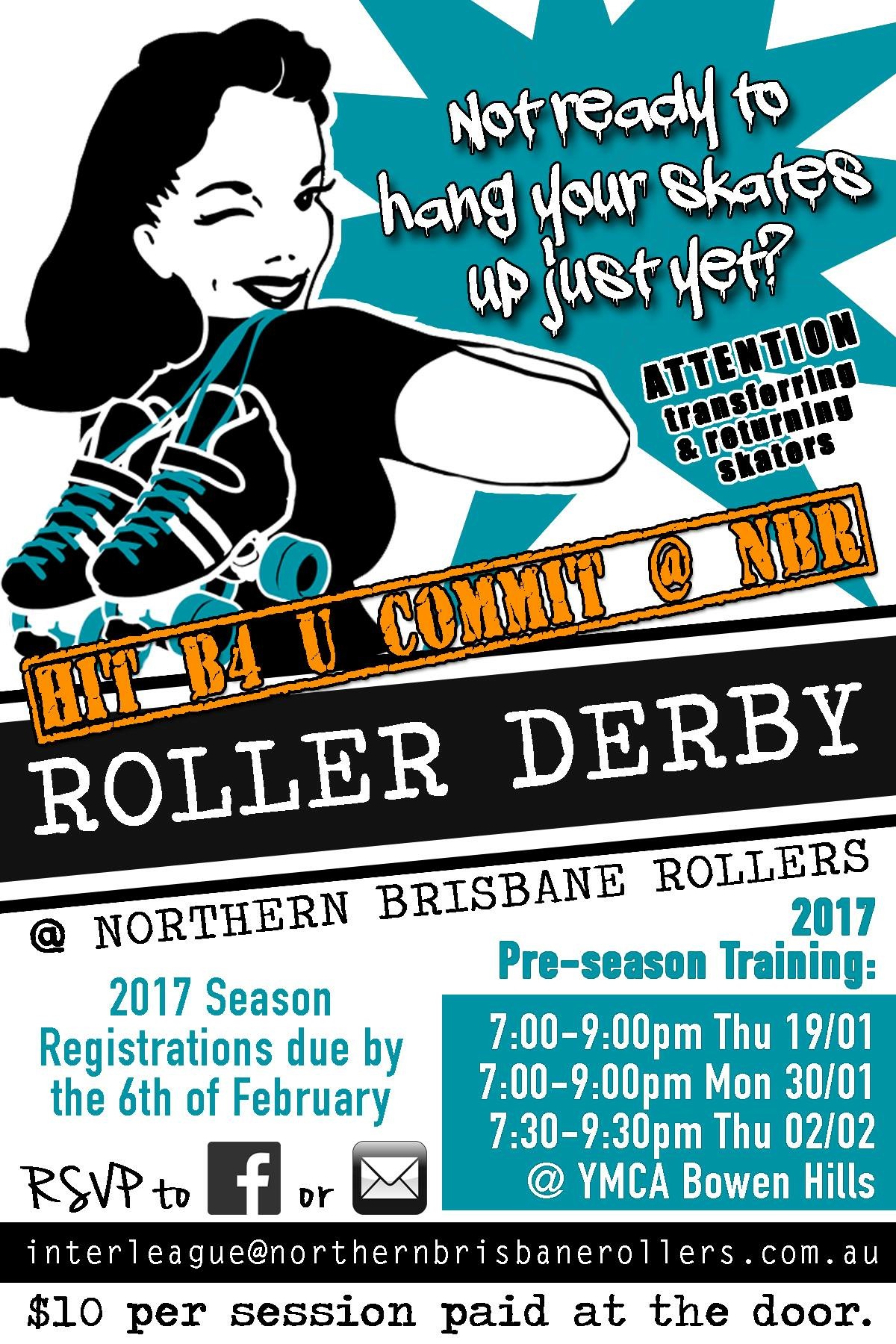 2016 was an epic year.
NBR merged with sister league Brisbane United to form two formiddable teams NBR Team Phoenix and NBR Team Griffin.
Division A Team Phoenix went from strength to strength ending the year on some superb victories. Division B Team Griffins took out 1st place in Div 3 of Queensland Roller Derby League's Open Season Tournament and 2nd place in The Skate of Emergency Tournament in Bundaberg.  We had some amazing home bouts and incredibly inspiring aways games for both teams as far afield as Coffs Harbour, Byron Bay and north to Bundaberg.
We welcomed some amazing new skaters coming through the ranks, plus we sadly said goodbye to some amazing ladies that have moved on to new adventures. You're all part of the incredibly close NBR community.
Stay tuned for a great year of derby with NBR. You can also follow us on NBR Facebook, NBR twitter and NBR instagram.
SERIOUS SPORT WITH ATMOSPHERE