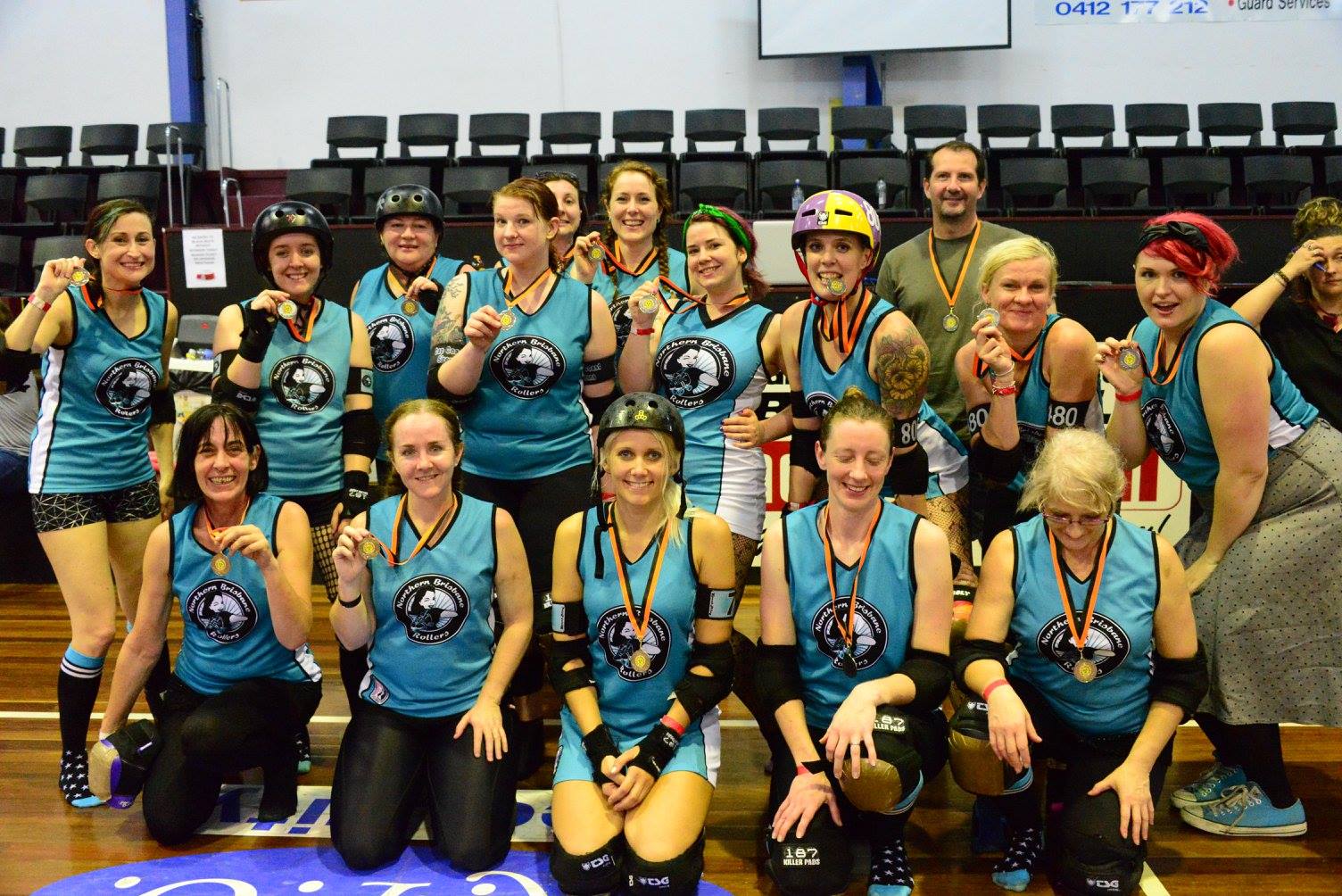 WOW! Jut wow describes the epic 2 games NBR Griffins played at Skate of Emergency 2016.
" It was classic NBR guts and determination. You should be so very proud of what you girls achieved," said Greg Heick, who with Bloody Laces did an incredible job of benching NBR Team Griffin through the tournament.
Absolute tear jerking moment when our very own jamming legend Nancy Break won MVP (OF THE TOURNAMENT no less!) There were times when Nancy was doing her thing on track and the whole team was foot stomping her on.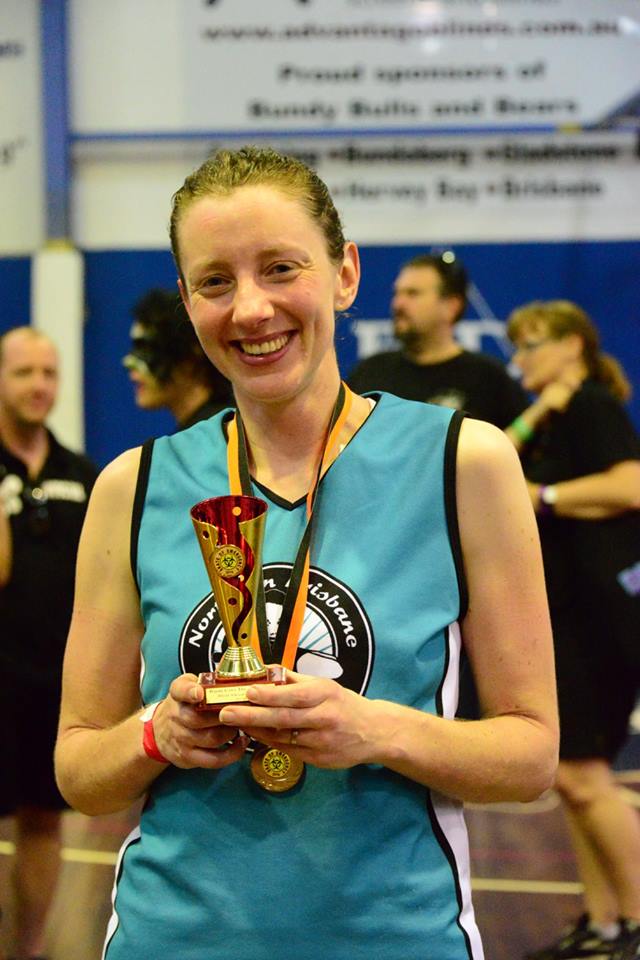 Every single skater stepped up and took it a level higher. We were so inspired by having Indigo Fury, Anti Chrysler, Heartless Hussy and Marilyn Monrogue skate in our team. It lifted us and we all did things we thought we couldn't.
Griffins first game against CQ Misfits was a total nail biter. With only one point in it for most of the game until a power jam took us to a convincing lead in the final few jams.
The Grand Final against BCR Nasty Nancies was hard and fast. They hit us hard first up and took lead, but we dug in and reeled them in and kept them to a very respectable 187 to our 161.
A very special thank you to those amazing NSO and Refs who travelled up to represent NBR in these roles. Without you there is NO derby.
Thank you so much to everyone who has helped, yelled, supported and trained the NBR Griffins team. You have bought us together and created a new team that is going from strength to strength… and having a fabulous time doing it.